Summary:What are blended fabrics? They are textiles created from a mixture of two or more fibers with a similar composition but ...
What are blended fabrics? They are textiles created from a mixture of two or more fibers with a similar composition but different lengths, diameters, and colors. In textile manufacturing, the two types of fiber or yarn are blended in order to create the desired traits.Whether you're looking for a softer feel or better durability, blended fabrics will provide you with both.
Blended fabrics are an excellent choice for many applications. Cotton and spandex are two examples. These two fabrics combine their natural properties to create a lightweight, cool fabric. The percentage of each fiber is crucial; too little stretch or too much will result in a constricting garment. In the past, fabrics were made from natural fibers, which varied in fiber content, weight, and sheen. Cotton is the most popular type of blended fabric, as it is breathable, soft, and comfortable against the skin.
Because of its benefits,
blended fabrics
have become more popular than ever. Many textile manufacturers combine man-made fibers with natural fibers to produce better quality fabrics. Customers have also noticed this change, with recent surveys indicating that consumers are willing to pay a premium price for them. The combination of man-made and natural fibers allows for an impressive array of fabric options that are aesthetically pleasing and durable. So, if you're looking for something new to wear, blended fabrics might be the right choice for you.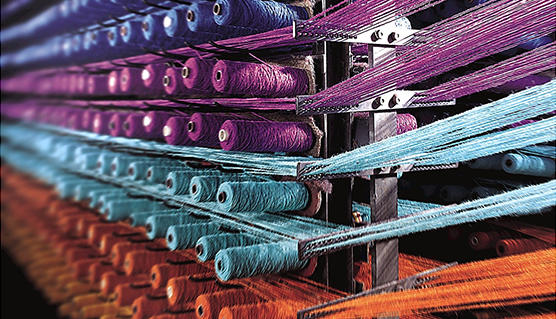 Another popular type of fabric is polyester-viscose-rayon. This type of fabric combines two different fabrics - viscose and polyester. These fabrics are stronger than the former and resist wrinkles. They are also more breathable than cotton. If you want to wear a comfortable, loose-fitting piece of apparel, consider a rayon-cotton fabric. It offers the softness and stretchability you crave in a soft fabric.
When manufacturers create a fabric with a blend of natural and synthetic fibers, they combine their properties to make a unique fabric. Most blended fabrics are easier to clean, more comfortable, and offer more design and color choices than ordinary materials. They also tend to last longer than ordinary materials, making them an excellent choice for any occasion. There are many benefits to blended fabrics, and you should consider them before you decide which one is best for you. If you're looking for a great new fabric for your next purchase, blended fabrics are definitely worth considering.
The most important factor in selling apparel is the fabric you choose. A low-quality fabric will not appeal to many customers, and it will likely wear out or shrink excessively. Therefore, choose fabric that will stand up to frequent wear and tear. They'll last longer than polyester-spandex blends. However, they're generally more expensive than cotton-based fabrics. It's also advisable to check for any hidden costs. This will ensure you get the best deal possible.